I've found that Memorial Day means different things to different people.

To some it means getting to go to amusement parks, going on vacation or just sleeping in because you don't have to go to work or school.

When I was a child, Memorial Day always meant the beginning of the summer barbeques at my grandparents' house. There was always a parade to watch that day too. That didn't matter to me at all. What really mattered was that starting that day, me and my cousins would get to swim and picnic every holiday until school started at Grandma's house!

Memorial Day means so much more than picnics, amusement parks or swimming. It is so much more than watching a parade that ends in a cemetery. As a child, I couldn't understand why this was. My mother told me what the day meant and I said I understood but I didn't.

It is a day set aside to honor all of America's soldiers, living or dead. There is so much to think about when it comes to Memorial Day. Ordinary people, like the guy or girl next door, are ready to go where the battle is to fight or possibly die for our freedom. They fight so we can argue with the next door neighbor, play in a rock band to disagreeing with the President.

I truly believe that the heroes of September 11th should be included in this holiday of ours. We were under attack that day and it was ordinary people doing a military persons' job. If it weren't for the first response of the emergency crews that day, where would we be now?

Remember who these first responders were? They were mostly ordinary fireman, policeman, paramedics and volunteers from around the country. They were ordinary American citizens like you and me. They were the ones who risked everything without having military training. The found the dead, the almost dead, set up tent hospitals and a lot more.

However you celebrated this day, I hope you had or are still having fun!

To learn the origins of Memorial Day and more go to: http://www.usmemorialday.org/backgrnd.html
War For Soldiers Who Didn't Die:
http://20for1.wordpress.com/the-invisible-heroes-the-veterans
Just click on 20 for 1 project
PTSD, A Veteran's Perspective:
http://ptsdasoldiersperspective.blogspot.com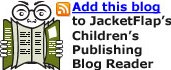 Visit Kids Stories Online - Children's stories, poems, artwork, etc.